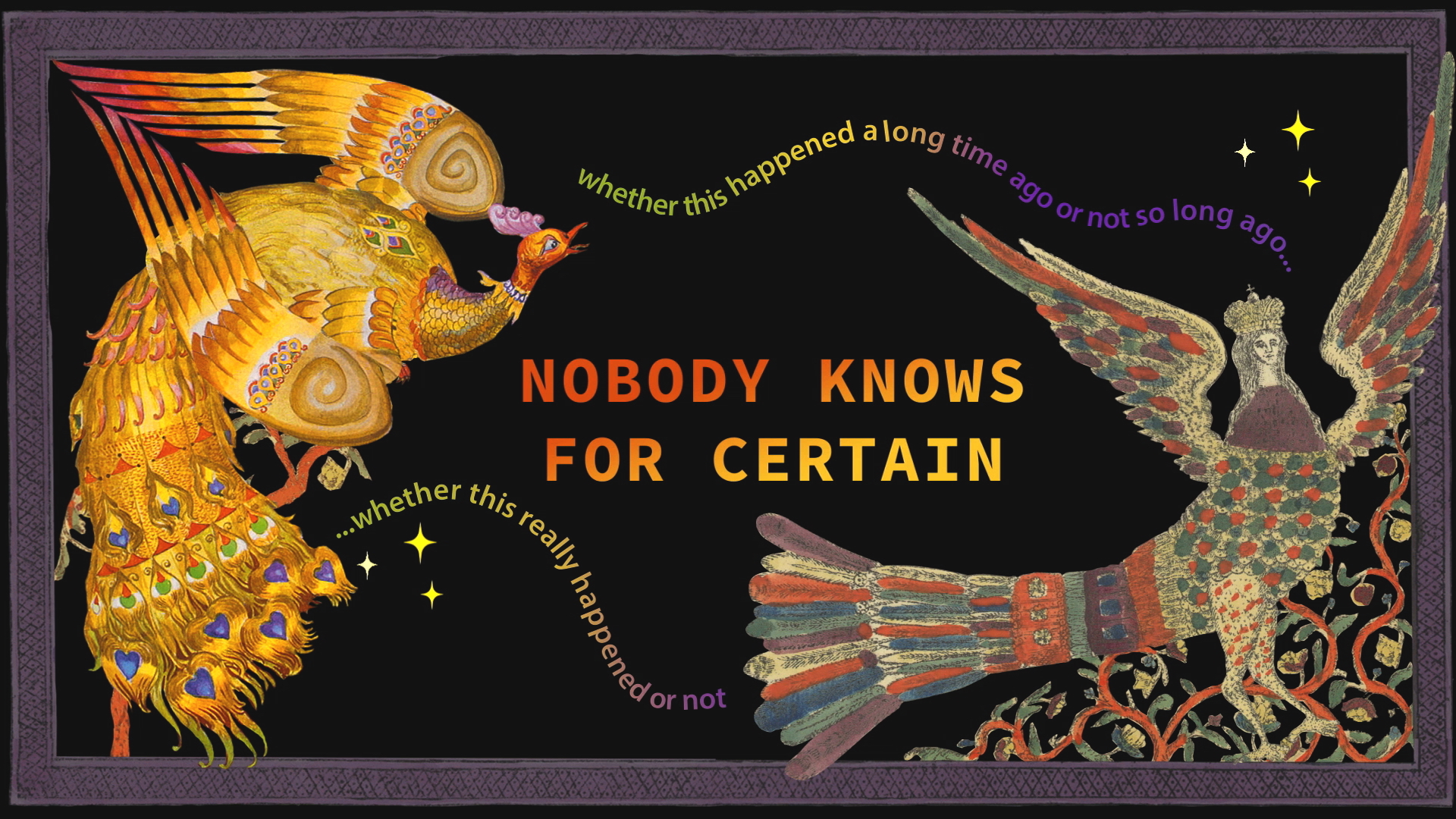 2023 | VIDEO GAME INSTALLATION
Unity, Custom Code, Animation, Text, Music,Wallpaper with archival documents (dimensions variable)

Whether this happened a long time ago
or not so long ago,
Whether this really happened,
or not
Nobody Knows For Certain…

Set against the backdrop of illustrated children's books from the Soviet era that were abundant in India in a series of local languages during the Cold War years, this interactive quest is a journey through a world where the act of storytelling is both playful and dangerous, a site of control and subversion.
Using fiction, documentary and fantasy to move back and forth between the USSR and India through different moments in the 20th century that have been featured in these children books, this interactive narrative explores the radical reframing of social order, the evolution of archetypes, the individual within the collective, the dance between fantasy and industry, the allure of the promised land and how stories carry forward, leak, morph and change themselves, the world and its people in a way that nobody knows for certain.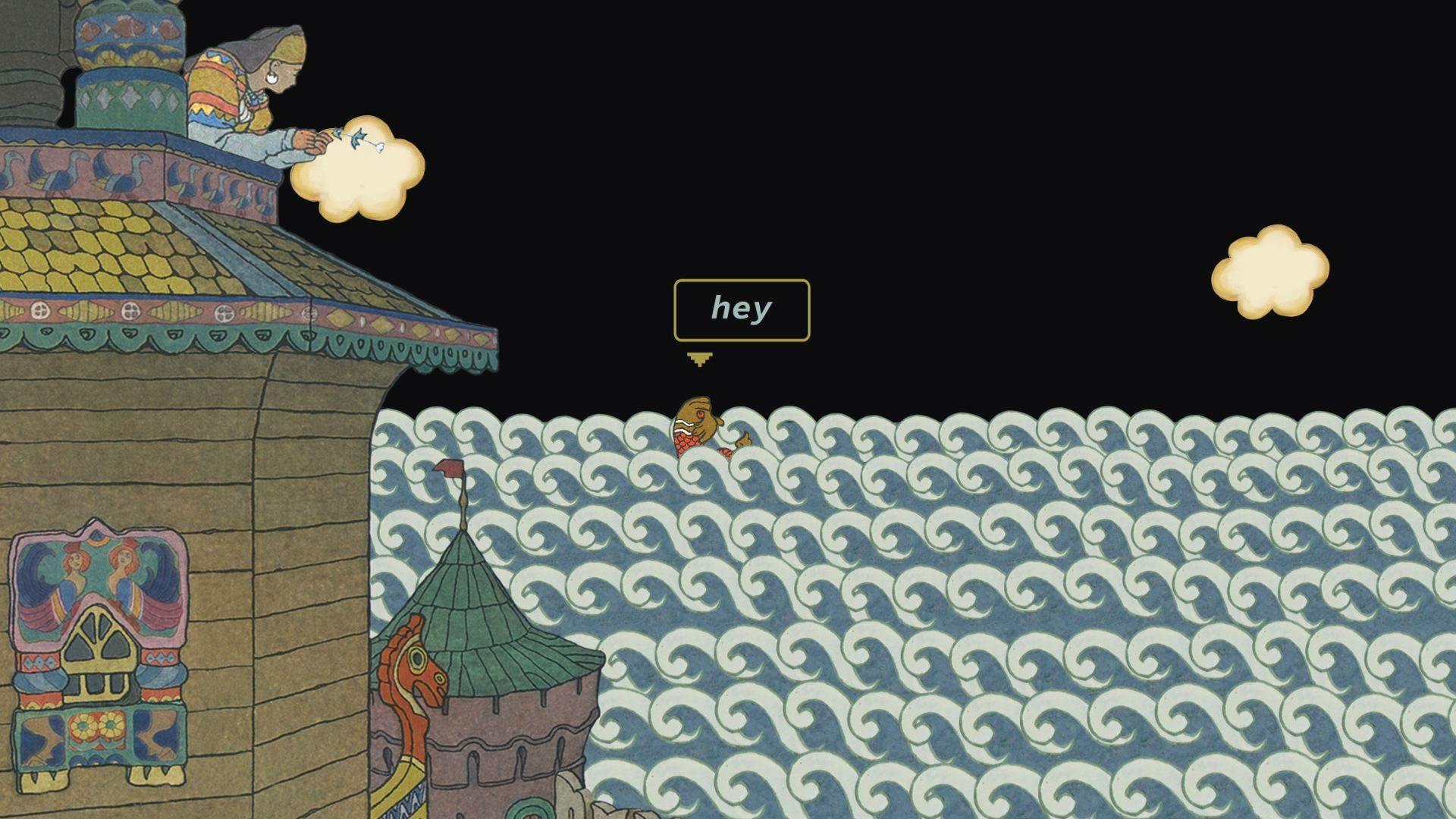 It is imagined in the form of a mycelium of interconnected stories and speculations taking off from archival material while simultaneously serving as an archival architecture to host a selection of the original children's books, their illustrations and associated worlds.

Using interactive multimedia, video, illustrated book-form, comics, written text, archival images, original artwork and sound,the form of the work lies between the language of interactive fiction, multimedia encyclopedic CD-roms, quest games and narrative game play.
Download the game here
Exhibition History
Dhaka Art Summit, 2023, Dhaka
Antibodies: The Tetley, Leeds and HH Art Spaces, Goa * WorldBuilding "Gaming and Art in the Digital Age" curated by Hans Ulrich Obrist At Julia Stoschek Foundation, Düsseldorf and Centre Pompidou-Metz
* "Very Small Feelings" at the Kiran Nadar Museum of Art, New Delhi
CREDITS
Research, Concept, Script, Animation and Design: Afrah Shafiq
Lead Programmer: Kushal Neil
Lead Animator: Piyush Verma
Additional Animation: Eeshani Mitra
Original Score: Rushad Mistry and Zohran Miranda
Music Production: Zohran Miranda and Rushad Mistry
Sound Design and Audio Implementation: Horacio Valdiveso

Archival Photography:
Ajiwali – Nupur D'souza
Kalpetta – Mohammed Roshan
Mumbai – Binaifer Bharucha

Project curators
Yaroslav Volovod
Valentin Dyakonov

Garage Field Research team
Oxana Polyakova
Daria Bobrenko
Ivan Yarygin