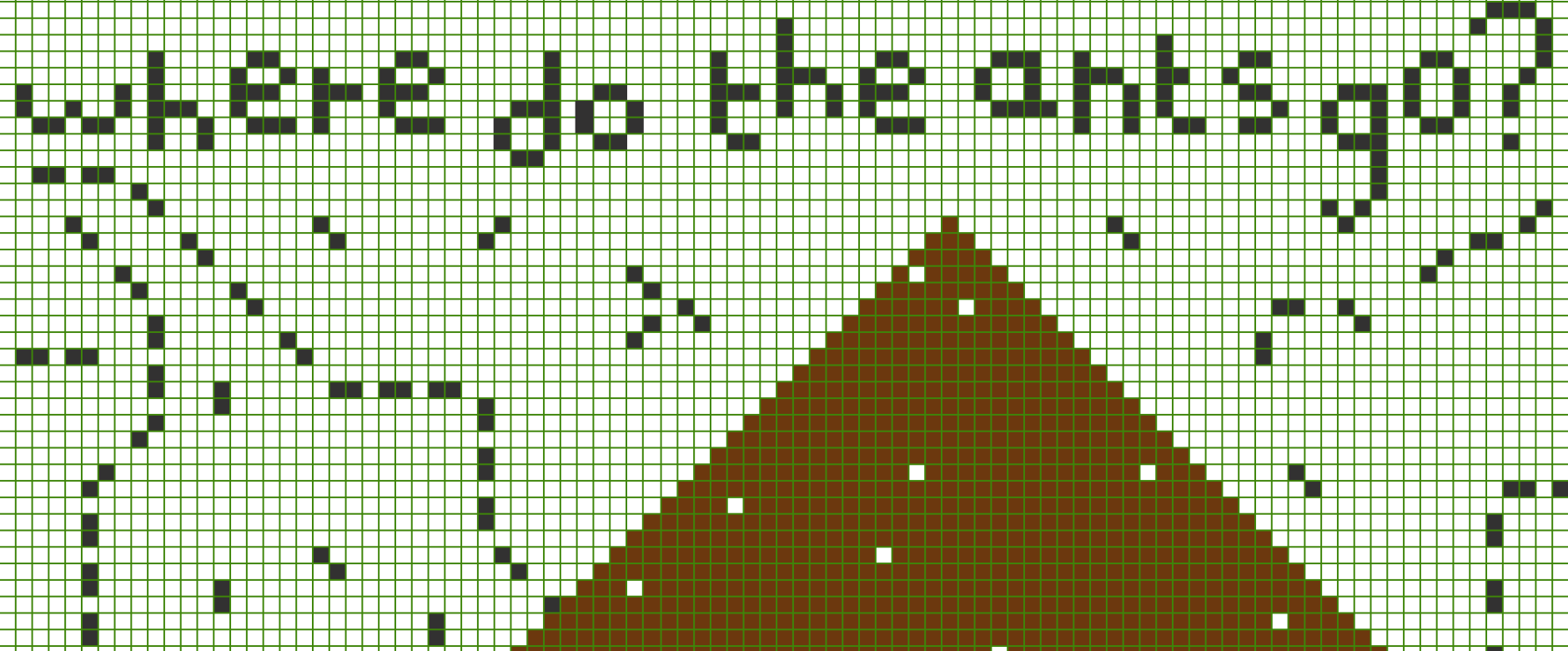 2023 - ongoing
THREE CHANNEL INTERACTIVE VIDEO INSTALLATION (DIMENSIONS VARIABLE)
METAL, PLY, MUD PLASTER + UNITY, CUSTOM CODE, ANIMATION AND SOUND
If the ant hill is the internet (or the brain)
and each individual ant is a single byte of data (or a neuron)
what place does the individual ant/data point/thought have
on the outcome of the colony/fabric of the internet/workings of the brain?
Audiences can enter a large-scale sculpture of an anthill to interact with a digital colony of ants that live within an immersive video game inside. Using real time inputs, "players" within the anthill make choices that affect the behaviour of the individual ants and the collective outcome of the colony.
Built in the imagination of the cult video game minecraft and referencing algorithms that are inspired by ant behaviours, the project attempts to bring together the natural world, the human mind and tech to offer a possibility to step back, observe patterns and perhaps re-set.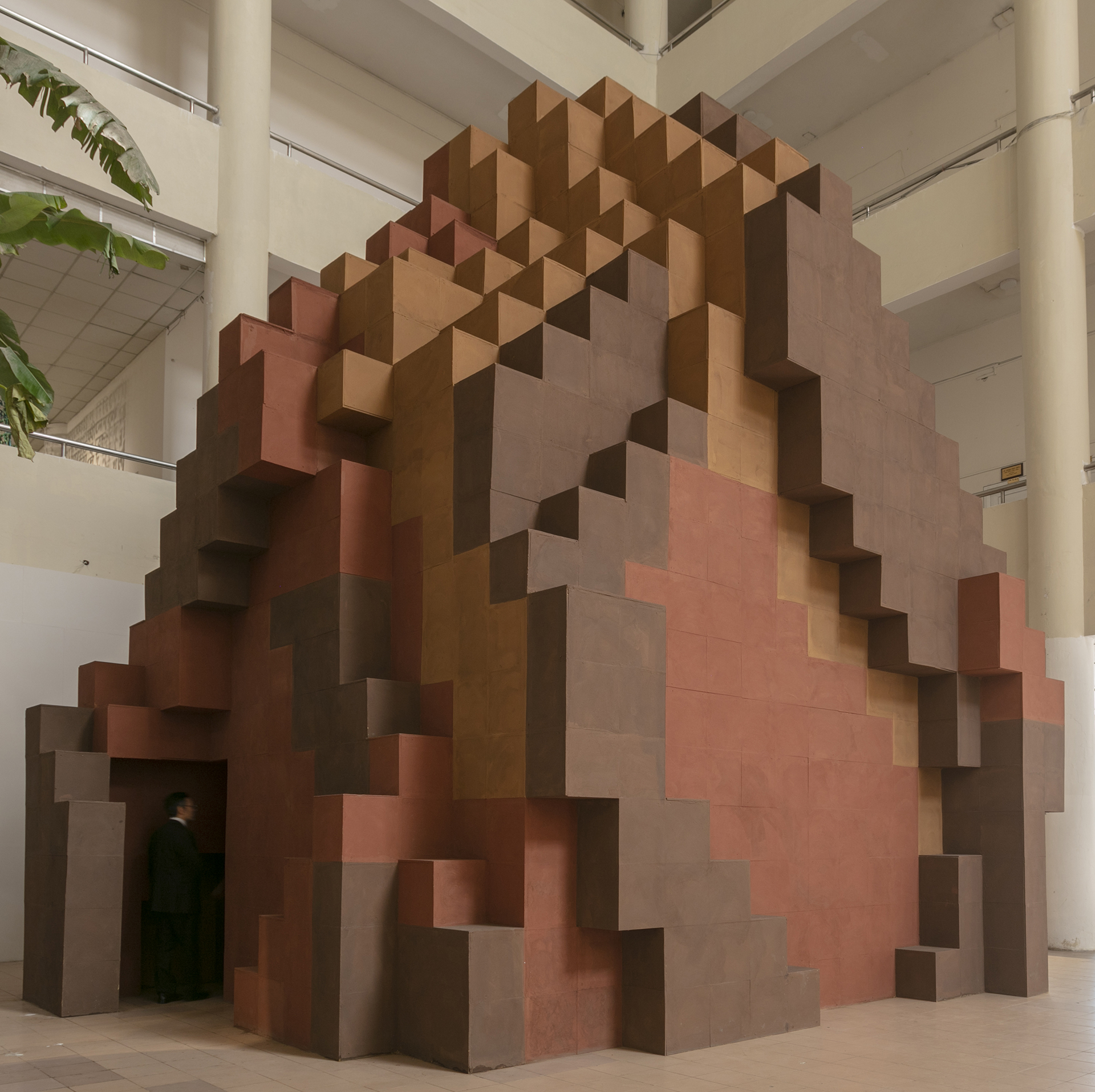 WHERE DO THE ANTS GO? is currently under development through a curatorial dialogue with Fernanda Brenner (Pivô, São Paulo), Chus Martinez (FHNW, Basel), Diana Campbell (Dhaka Art Summit, Dhaka), Iaroslav Volovod (formerly of Garage Museum of Contemporary Art), Daniel Baumann (Kunsthalle Zurich, Zurich). The project will develop across a wide range of geographies and social contexts, engaging new players and changing the game with new cultural perspectives and curatorial input as it travels from its debut at Dhaka Art Summit until the end of 2024 through the To-Gather platform catalyzed by Swiss Arts Council Pro Helvetia.
Read more about the project here
CREDITS:
Written, Designed and Conceptualised by Afrah Shafiq
Architect: Jeremy Waterfield
Animation: Piyush Verma
Game Programming: Holy Cow Productions
Data Collection Programming: Prathamesh Pai
Script (in Bengali): Sujaan Mukherjee
Sound Design: Bigyna Dahal
Tech and Install Support: Siddik Ibn Wahid