2019 MULTIMEDIA PATCHWORK
26 scannable QR codes | 4 channel video in a 13 minute loop | single channel sound

st.itch is multimedia patchwork that looks at the transgressive potential of women's domestic labor and its connection to cybernetics and code.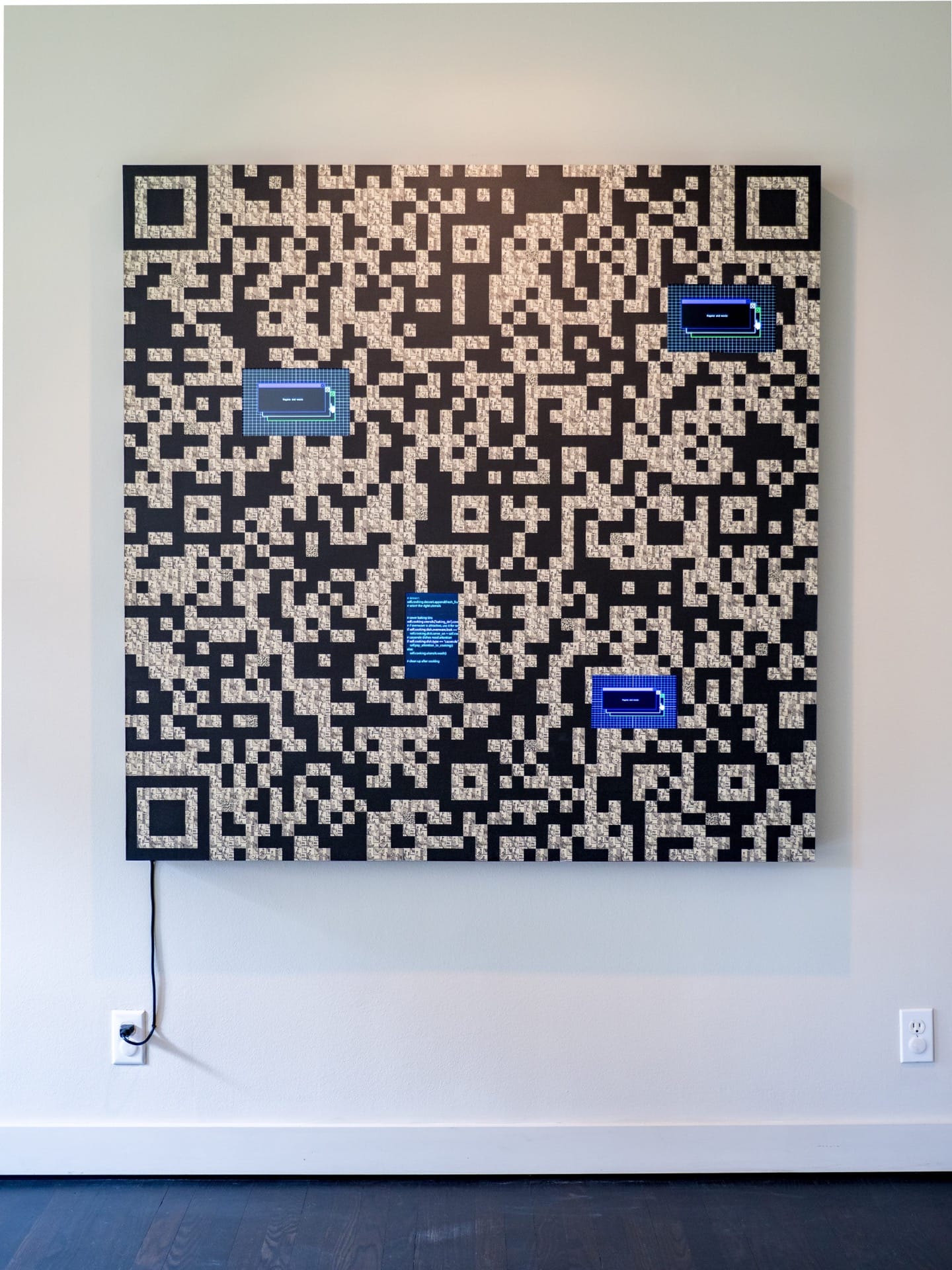 Drawn in by an endless supply of images in the archives in the north of England of women sitting indoors, quietly, head bent, fingers busy, often alone - lost in what is being created with their hands, st.itch explores where the mind travels to when the body is engaged in repetitive/ endless/ invisible/ mechanised labour.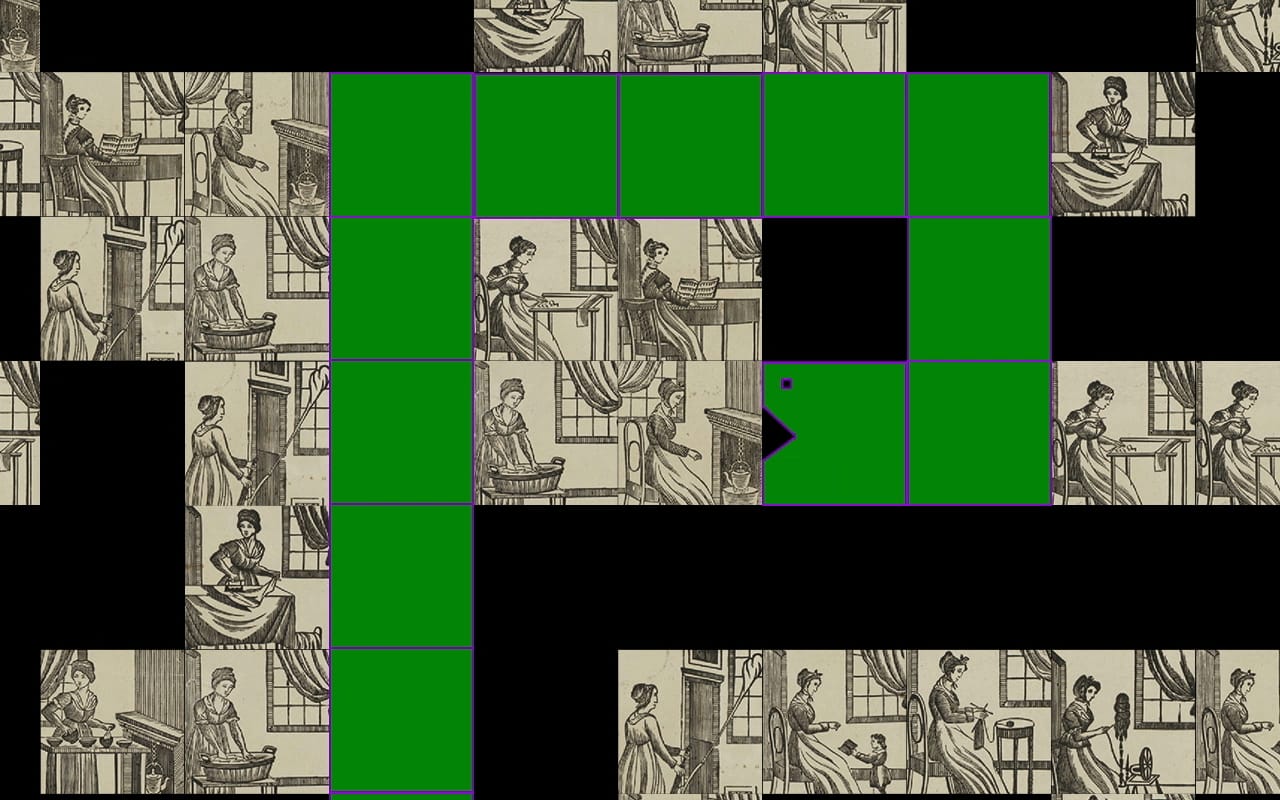 While women spent hours on end cutting vegetables, washing clothes, doing the dishes and sewing stitch after stitch, weaving knit after knit in their "free" time – the mind enters a deep daydream. What effects do mechanical labor have on the mind, and what are the connections between women's domestic labor – programming – cybernetics and code?
While abiding by a certain conduct have women also been living in code? Is there a glitch in the system to slip through the cracks of the physical realm? Can we decode this system through the archive?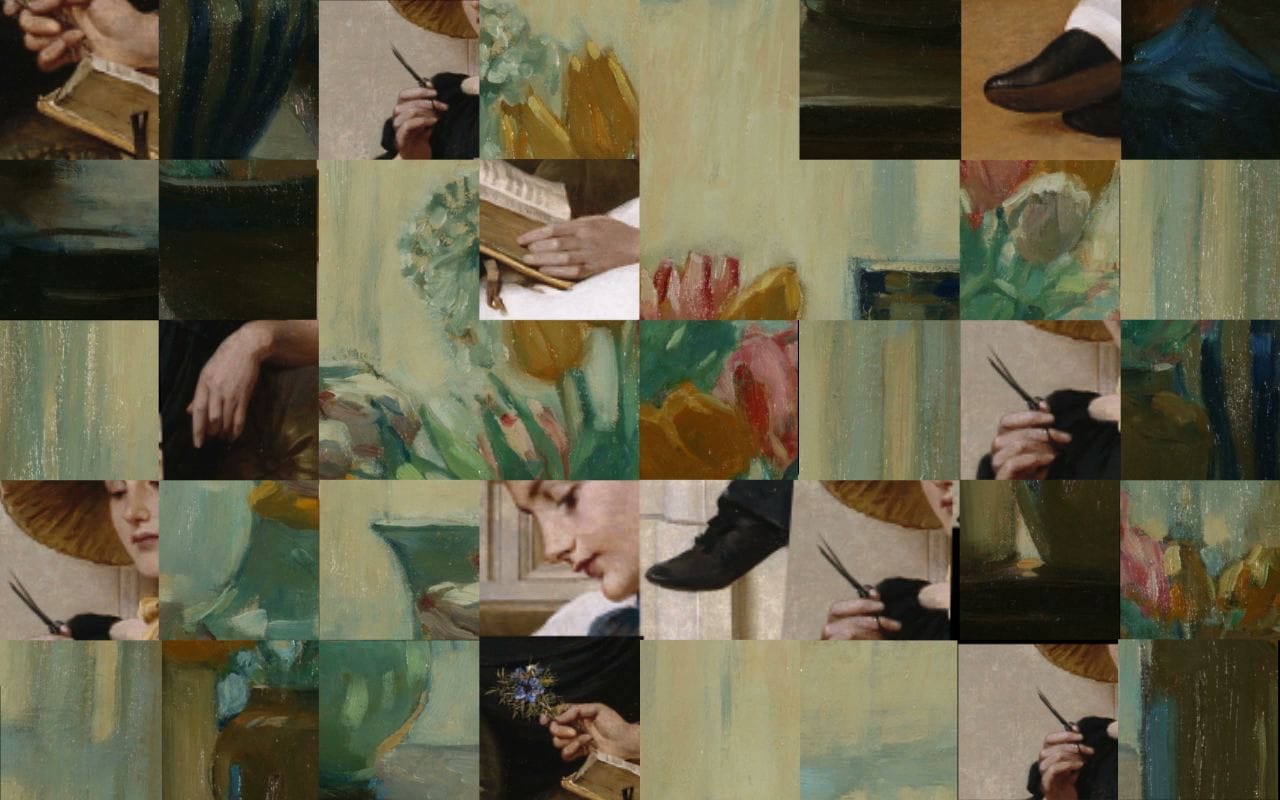 Commissioned By: New North and South a network of eleven arts organisations from across South Asia and the North of England in a three-year programme of co- commissions, exhibitions and intellectual exchange.
List of Archives

Manchester Art Gallery
Manchester Central Library
Whitworth Art Gallery, Manchester
Working Class Movement Library, Salford
Glasgow Women's Library
Walker Art Gallery, Liverpool Museums
The Women's Art Library, Goldsmiths Library Special Collections
With support from: Liverpool Biennial of Contemporary Art

Exhibition History

Kochi Muziris Biennale, Kochi, India, 2019
Test.site by Fluent Collaborative, Austin, Tx, 2019
Indian Women in STEM, Godrej Culture Lab, 2020
Anant Art Gallery, New Delhi, India, 2020

This work is part of the permanent collection at the Cantor Arts Centre, Stanford University.